The British Association of Sport Rehabilitators and Trainers advocates evidence-based medical, scientific, and educational activities aimed at enhancing treatment and musculo-skeletal heath. This covers the spectrum of the graduate sport rehabilitator's role, including: immediate care; recognition, evaluation and assessment of sports injuries; injury prevention; therapeutic intervention and exercise prescription; rehabilitation and performance enhancement of individuals with injuries and performance goals. The resources listed below focus on supporting this field of work and are endorsed by BASRaT.
BASRaT endorsing the 2014 international consensus on Youth Resistance Training
BASRaT are proud to be one of a number of international organisations supporting the 2014 international consensus position statement on Youth Resistance Training. The position statement has been supported and endorsed by many leading Sports Medicine professionals and governing bodies including: UK Strength and Conditioning Association (UKSCA), National Strength and Conditioning Association (NSCA), National Athletic Trainers Association (NATA) and the Faculty of Sport and Exercise Medicine UK (FSEM). The position statement aims to address the concerns surrounding prepubescent strength training and the concept of children participating in various forms of resistance training.
Position Statement on Youth Resistance training: the 2014 International Consensus
Abstract
The current manuscript has been adapted from the official position statement of the UK Strength and Conditioning Association on youth resistance training. It has subsequently been reviewed and endorsed by leading professional organisations within the fields of sports medicine, exercise science and paediatrics. The authorship team for this article was selected from the fields of paediatric exercise science, paediatric medicine, physical education, strength and conditioning and sports medicine. The British Journal of Sports Medicine have provided free access to the article via the following link: BJSM
---
Don't be Headcase! The RFU's guide to concussion: information, advice and resources for everyone involved in rugby.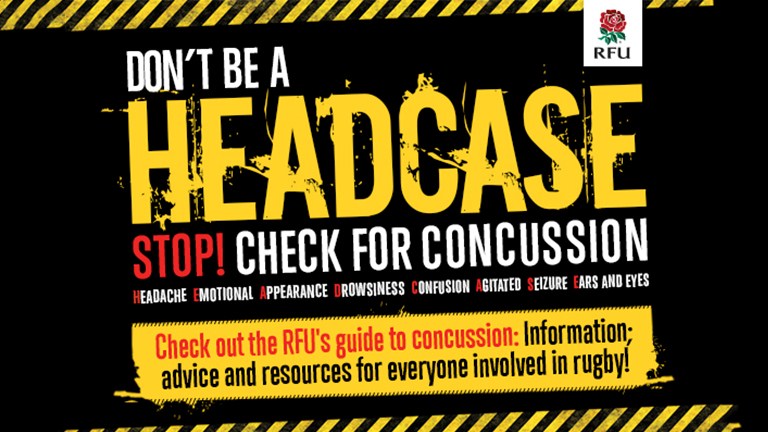 The Canadian Athletic Therapists Association has published a consensus statement on Concussion in Sport. The full text is available via the British Journal of Sports Medicine http://bjsm.bmj.com/content/47/5/250.full